Hearing the voice of this rescuer is the greatest happiness for this blind puppy
"There is no being more grateful."
We tend to give less importance to our senses than they deserve and we don't think about what would happen if one day we lose any of them. We never analyze what it would be like to live without seeing the colors or the light that comes through, but this is how thousands have to survive an aggressive world that is even more difficult when the eyes are no longer the guide. It is precisely in this way that Arafa, a beautiful little dog rescued from the streets of Cairo in Egypt, spent his days .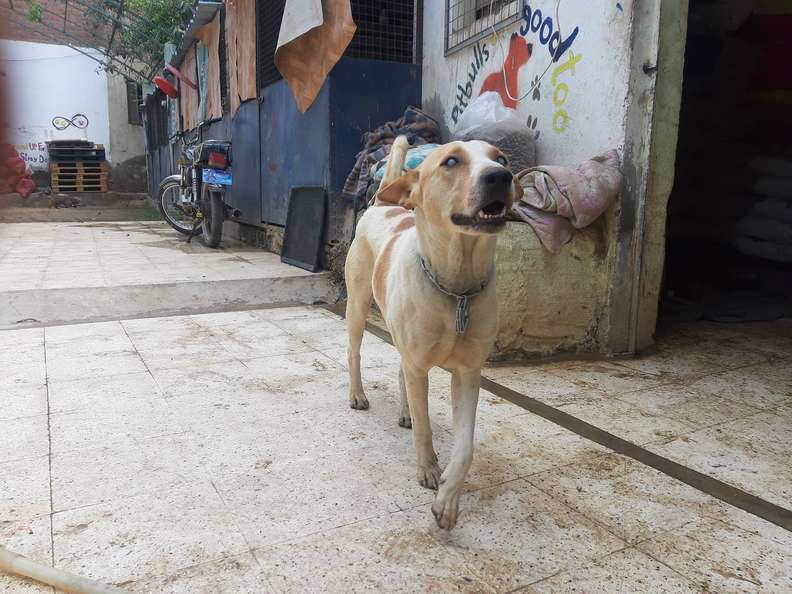 A MIRACULOUS RESCUE WITH INCREDIBLE PEOPLE.
If for humans, who have the sense of speech, it is very difficult to go through a medical condition that prevents us from seeing, for a puppy it is much worse because it does not have the way to express how it feels or the needs it has. That was the challenge Arafa faced every day when she got up to survive on the streets of the Egyptian capital.
Arafa arrived at Furever Rescue Foster, a shelter that helps hundreds of stray dogs to have a stable and safe place where they can have their basic needs covered, on a sunny morning in which she did not imagine how her life and that of Ahmed Embaby would change. , one of the volunteer caretakers of the place.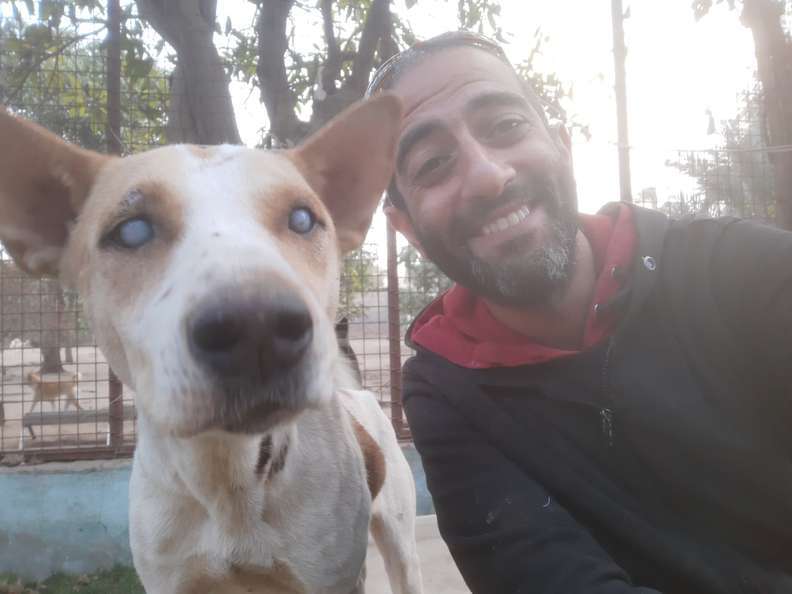 When the furry man entered the place on his own, the team couldn't believe their eyes: not only was he completely blind, he had also managed to survive the rough life on the streets without any help .
The shelter took him in immediately to begin his recovery process and teach him to live in community, to guide him towards a well-being of life that he had probably never had.
THERE IS ALWAYS SOMEONE SPECIAL AND DIFFICULT TO FORGET.
Despite being an incredibly affectionate and kind puppy with all his caregivers, Arafa developed a very particular affinity with one of them in particular , Ahmed Embaby, a lover of animals, who became that figure of admiration for the furry and although I couldn't see it, I felt the deepest love of all.
Arafa is my blind guardian and follows me all day. – Ahmed commented to The Dodo.
Without knowing why, the two created a special bond that has transcended as the days go by when Arafa continues to recover in the refuge. His love for Ahmed is so great that a video shared on his social networks made their friendship viral.
In this clip you can see how, while the volunteer arrives in the morning for one more day of work, he makes a particular call to let Arafa know that he has already arrived, who runs from the back of the place with emotion to greet his friend.
It is exciting. The euphoria Arafa shows when I show up at Furever's Refuge never ceases to amaze me. It just shows that a dog's love is unconditional and extraordinarily pure. – Ahmed said to The Dodo.
The man who feels more than proud of his bond with the furry and the friendship that they have managed to cultivate, knows that they will not be forever in the life of the other, his fundamental objective is to find a family that loves Arafa and can give him the special care you need permanently.
At some point this pair of close friends will say goodbye, but the cute little dog will have left a friend for life who will always be ready to help and assist him when he needs it.
For now, the puppy is recovering his emotional life with all the care of Ahmed and the volunteers and, although his eyesight will never improve, he is currently a much happier puppy than when he arrived at the shelter.
Sources: Furever Rescue Foster , Ahmed Embaby